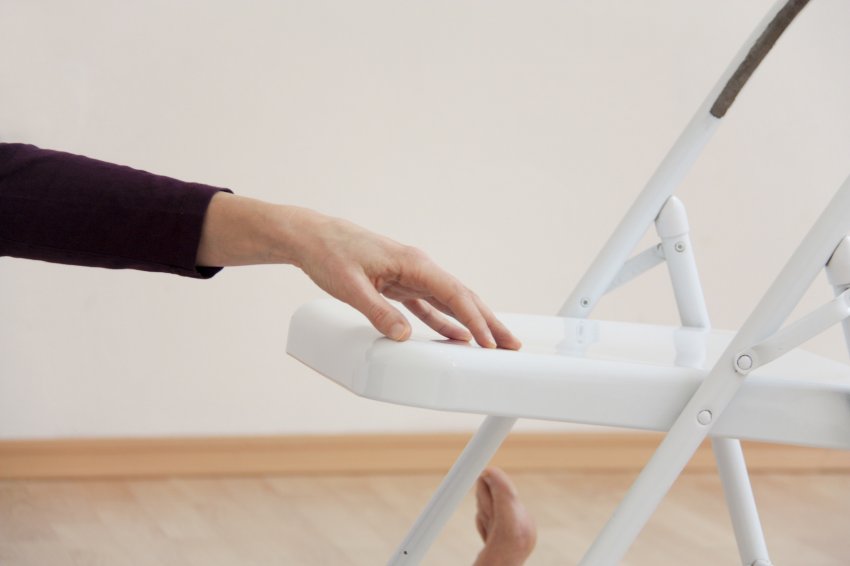 It's not a crutch, it's a vehicle for change. Here are some of the benefits of Chair Yoga:
Improved Strength – As you gain strength, you will be better able to continue with hobbies and daily activities independently for many more years to come.
Improved Flexibility – Chair yoga can help those with mobility issues to undertake activities that they have perhaps been unable to, such as reaching down to tie shoe laces or pick things up.
Improved proprioception – Proprioception is the skill of knowing where your body is in space, and coordinating your movements accurately. This is particularly important in preventing falls.
Reduced stress and improved mental clarity – Chair yoga can lessen the impact of chronic illnesses and pain. It may also help cope with feelings of isolation. Being calmer and more relaxed inevitably leads to a greater feeling of happiness and well-being, which everyone can benefit from!
Opportunities to meet people and socialize – Joining chair yoga classes will also give you a venue to socialize and make friends.
Improved stress and pain management – Chair yoga (and yoga in general, really) includes breath work, which can help people not only with stress management but also for coping and managing pain.
An non-intimidating introduction to yoga – If you consider yourself pretty active but are new to yoga, Chair Yoga is just the thing. You don't have to worry about getting up and down from the floor. And you will become familiar with the "language" of yoga, which will help with your comfort level if you decide to move on to a more traditional yoga practice.
________________________________________________________________________________
Join Debbie on Thursdays at 10:30 a.m. for on-line Senior yoga class!
Remember, Senior Yoga is not just for seniors! It's a great practice for anyone that wants more gentle movement or even someone who's recovering from an injury. All are welcome!
https://www.next-yoga.com/wheaton-location
For more information regarding Chair Yoga for Seniors, Senior Yoga or upcoming Senior Yoga Certification trainings, contact me:

Email: [email protected]
Phone: 630-291-4884